» Download for Windows 32-bit, Windows 64-bit, OSX, LÖVE, Github
An action-adventure exploration based game with a sort-of SciFi setting.
HumanTECH got 7th place in Ludum Dare 24! The theme was Evolution (which, interestingly, has been nominated as a finalist theme for the previous 23 Ludum Dare competitions, but has never been selected.)
Unfortunately I ran into some audio issues on OSX which I couldn't resolve. So, if you're on a mac, consider yourself warned!
Controls:
W, A, S, D for movement
I, J, K, L for attack
Tab to switch weapons
---
» Download for Windows, OSX, Source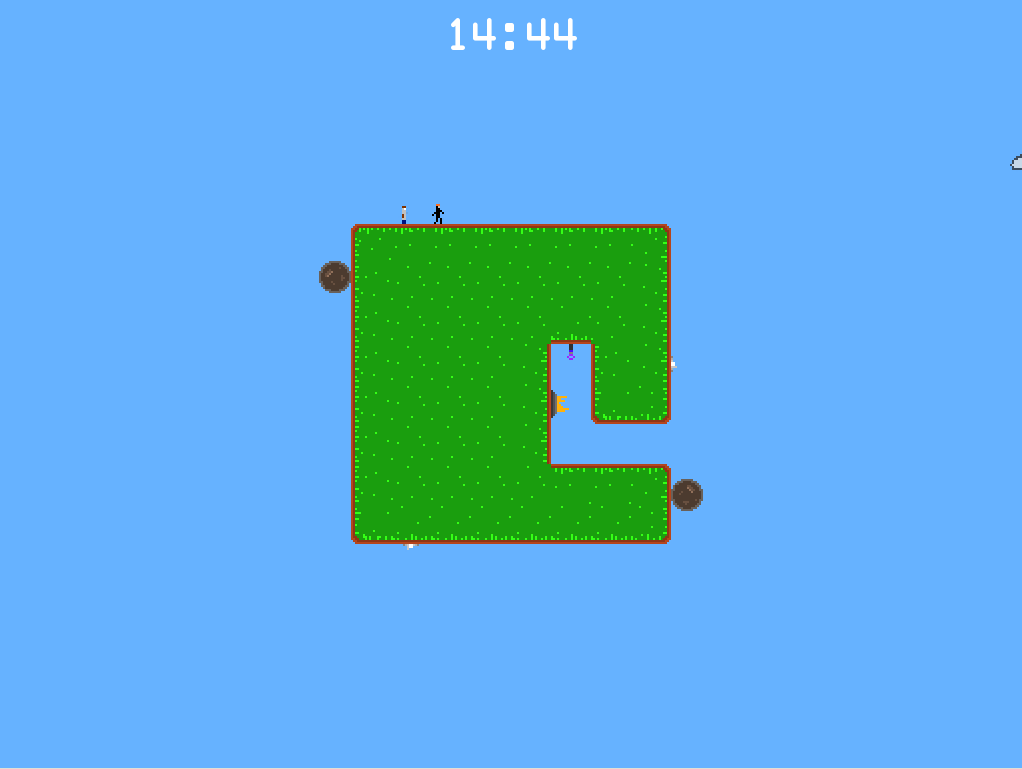 A fast paced puzzle-platformer.
This is my first Ludum Dare entry (original post here). Programming for 36 hours straight is really…really hard. I definitely learned a lot from the experience, though. There was no time at all spent to QA any of the game, so play at your own risk! Also, the game is hard. Like way, way too hard. Some people enjoy that, though I've noticed most people don't.
I made the game in Love2D which is a fantastic little game engine that you can program using Lua.
Controls:
Left/Right or A/D for movement.
W, Up, or J to jump.
S or Down to go through gates.
---
2011-11-05
Finally did a simple overhaul to the site. Will be uploading some content from the last couple years soon.

---
8-bit
—
2011-03-13
Here's some NES tracks I made with Famitracker. It's a pretty cool program.
---
A trio for flute, cello, and piano.
Credits: Jonas Pologe (flute), chen xue (cello), Josh Bothun (piano)
---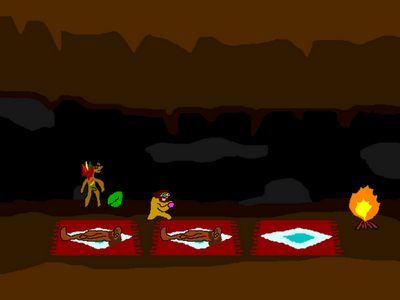 A compelling game of speculative caveman history (made with David Kanaga)
---
Ada
—
2010-07-01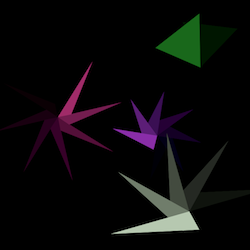 An interactive, generative music game, made with David Kanaga in 2009-10. Ada was created using the SuperCollider environment to generate all of the sound you hear, and Processing for the visual frontend. Ada was distributed at the 2010 Game Developers Conference.
---
I made this album for the 2009 RPM Challenge
A mixture of Experimental Electronic, Downtempo, Acoustic Guitar & Piano recordings. A concept album based on lucid dreaming and sleep paralysis.
Download the full album or listen to it on RPM